Free Parking is available at Siesta Beach all day - 948 Beach Rd., Siesta Key, FL. Parking is very limited and typically fills by 11 AM on Saturday and Sunday mornings so please consider purchasing a reserved parking space in advance if you are able.
SIESTA KEY BREEZE FREE TROLLEY SERVICE 7 DAYS A WEEK
Staying on the island and don't want to fight the parking? Use the free Siesta Key Breeze Trolley Service from Turtle Beach to the Public Beach or Village. It's easy!
Park at Turtle Beach and use the trolley to transport you to Siesta Public Beach, 948 Beach Rd.
SERVICE FROM POINTS SOUTH OF STICKNEY PT RD TO TURTLE BEACH: Flag the trolley down anytime on Midnight Pass Rd. if you are south of the Stickney Pt. bridge.
SERVICE FROM POINTS NORTH OF STICKNEY PT RD TO VILLAGE: Stand at any SCAT sign along Midnight Pass Rd. or Beach Rd. and hop on. The route ends in Siesta Key Village and loops to return south to Turtle Beach.
AVOID THE PARKING CROWDS ON SIESTA BEACH - USE SCAT'S SCHEDULED SERVICE!

Sarasota County Area Transit presents Siesta Beach, South Siesta Key and Siesta Village service on Routes 11 from The Pavilion Mall. Click on the SCAT logo to be redirected to their site. See the detail for pickup and dropoff on this page below. You can contact SCAT directly at: 941-861-5000.
CLICK HERE FOR PAVILION MALL ROUTE 11 SCHEDULE DEPARTING MON-SATURDAY
CLICK HERE FOR PAVILION MALL ROUTE 11 SCHEDULE DEPARTING SUNDAY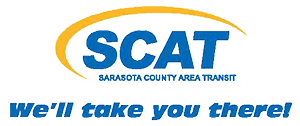 Saturday, November 10, 2018
Sunday, November 11, 2018
See the SCAT Schedule online for Bus Route 11 for service to Siesta Key Beach and Village from the Pavilion Mall.
There are many departures from both of these locations throughout the day. Please review SCAT's page by clicking on the SCAT BUS SCHEDULE link.
Where to Stay