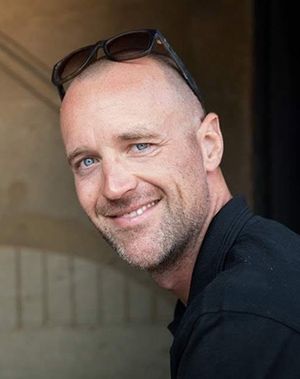 The Dutch artist Maxim Gazendam was born in 1981 in The Hague (NL) and studied Architecture at the Delft University of Technology.
During his studies he accidentally came into contact with sand sculptures. An afternoon of building sand sculptures for adults (as a team building workshop) laid the foundation for his later career in this field. Simultaneously with his studies at TU, Maxim developed his qualities in sculpture and design. In the meantime he himself gave the conscious workshops for team building activities to the business community.
Under his leadership, more than 10,000 people have followed the sand sculpture building program. Slowly but surely he received more assignments worldwide for the creation of professional sand sculptures, which was sometimes a logistical puzzle in combination with his teaching program and exams at TU Delft. After graduating in 2005, he was awarded the title of Master of Science of Architecture and decided to continue as a full-time sand artist. He started his one-man business under the name Puremaxim. In that period he made many sculptures with an architectural touch. His designs now have a very wide range of themes, but are always characterized by his own characteristic clean lines.
Over the years, in addition to creating sculptures himself, he has also developed the skills to set up, supervise and carry out complete exhibitions and events; whether or not in collaboration with an international team of sculptors. Several international prizes have now been won to his name. Follow him at Facebook and Instagram @puremaxim.