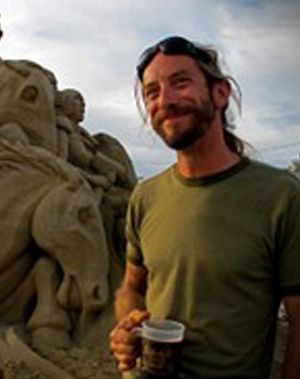 Carl Jara "I'm actually a pretty simple guy, when I'm not hanging out with my amazing daughter, I enjoy woodworking, gardening, food, a good book, and beer.
I have two of the most envied jobs in the world; exhibits creator for the Cleveland Museum of Natural History and professional sand sculptor.
I've earned the opportunity over the last 32 years to travel the world, win six dozen or so medals, and to work with and compete against almost every sand sculptor in the business, many of whom have become like family.
I create sand sculpture because I worship it, it is my spiritual experience. It is my opportunity to illustrate the profound changes, moments, and efforts of my own personal narrative and it gives me great pleasure to be able to share it with you."