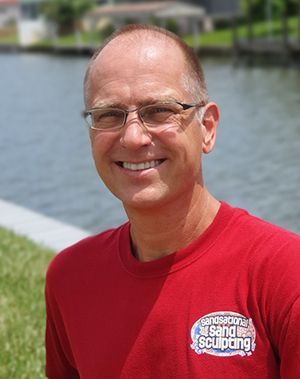 Thomas Koet
Satellite Beach, Florida
Thomas is a partner in Sandsational Sand Sculpting. Thomas has been sculpting sand for 23 years, in 2019 he won the title "Best Sand Sculptor of the Netherlands" on a national T.V. show and was the 2010 World Champion of Sand Sculpting.
Large events give Thomas the opportunity to make his art on an impressive scale. Originally from the Netherlands, Thomas has a Master's degree in Industrial Design Engineering and has been a designer and sculptor for some of Europe's and North America's largest sand sculpting events.
Thomas' artistic goal is to make extraordinary sculptures with the highest quality possible. His ability and talent has taken him all over Europe and the U.S. as well as China, Korea, Japan, Indonesia the Middle East and Canada.