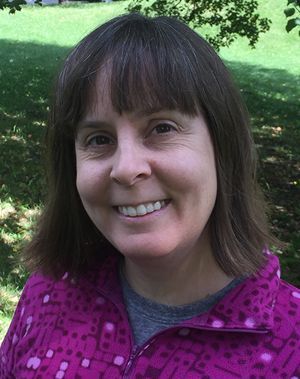 Current home base: Ontario, Canada
Website: http://www.sandqube.com
Karen was born in Quebec, Canada and is a professional multimedia sculptor. She began her sculpting career at age 14 in a pottery studio in Guelph, Ontario. Making small animal figures out of clay became an 11-year hobby. Then, in 1994, a professional sand sculptor hired her to help him on a small sand sculpture in a local mall. Karen was immediately addicted and spent the next 4 years learning the rudiments of sand sculpture while still working full time in the food service industry. In 1998 she entered her first international contest and by 2001 she was working full time as a free-lance sculptor.
Her work as a free-lance sculptor includes many sculpting mediums like sand, snow, clay, stone, super sculpey, foam, wood and fiberglass for movies, television, special events, art galleries and print ads. She also collaborates with several sand sculpture companies in Canada, the USA, Mexico, Italy, Holland, Spain, Japan and Australia.
She has participated in 60 sand sculpting competitions all over the world and has won many titles. In 2004, at Harrison Hot Springs, British Columbia, Karen was the Solo World Champion of Sand Sculpture and also won the Sculptor's Choice award. She is the only woman to achieve these honors in the contest's 18-year history.
To date, Karen is a 3-time World Champion of sand sculpture:
1 solo division 2004
1 doubles division with team mate Matt Deibert 2002
1 Grand Master doubles division with teammate Richard Varano 2006
And she is a 3-time North American Champion of sand sculpture:
1 solo division 2007
2 doubles division with team mate Scott Herel 2004 and 2005