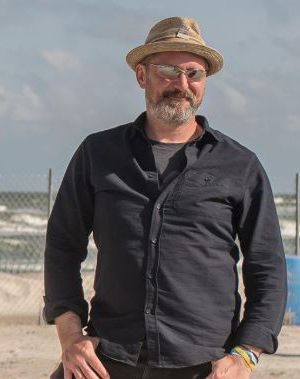 Current home base: Victoria, British Columbia, Canada
Website: https://www.damonlanglois.com/
I'm Damon Langlois. A sand sculptor, designer, dad and husband who lives on the west coast of Victoria, British Columbia, Canada. I have won numerous accolades in the competitive sand sculpting circuit since I began sculpting in 1992.
I built a world record for the tallest sandcastle in 2015, Won the team and solo World Championship titles and designed and directed one of the largest sand sculpture parks ever made. More recently I sculpted "Liberty is Crumbling" at Texas Sandfest which went ultra viral online!
Winning is nice but it's not what sand sculpture is about for me. It's about performing this extreme art, pushing personal boundaries, and exploring the world meeting up with this international tribe of sand people.
I am also a designer and maker of other things besides sand sculptures. I run a small design firm called Codetta Product Design where we make stuff look, feel and work right for clients around the world.
I also like being in nature, hanging out with my kids, arguing with strangers and laughing with friends.